NETWORKS IN THE ANCIENT WORLD
In recent years 'connectivity' and the fluidity of the movement of people, goods, and ideas have emerged as new paradigms in studies of cultural interaction in the ancient Mediterranean. That religion played an important role in construing, sustaining and changing social, political and economic connections in ancient societies is common knowledge: through religious practices and ideas people communicated not only with the gods but also with each other, at local, regional and inter-regional levels. Yet the exact effects of religion on connectivity, and how they can be analysed, are less well understood. Who were the actors in these networks? What can we identify as nodes or ties? How did the flow of information spread from one node to the next? Were 'weak ties' or 'strong ties' the most effective? This section considers these issues with regard to the political impact of pan-Hellenic sanctuaries (e.g. Olympia and Delphi), the mobility which sanctuaries generated (processions, pilgrimages), the role of theoroi (civic delegates) and athletes as network specialists, and their role in developing the larger oikoumene in the Hellenistic and Roman worlds, and the political federations which were typically based on religious ties.
---
Powered by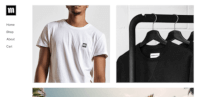 Create your own unique website with customizable templates.